Father's Day is packed with excitement, love, and celebrations. It's a day when we honor our fathers for their awesomeness! It's one thing to say, 'I love you, dad,' but to make him laugh out loud somehow drives the message home. You know what they say, 'the most wasted of all days is one without laughter.' So don't let your fathers' day go to waste.
While he may be expecting a gift card, flower, clothing, or sports gear, why not smash that norm and get him a truly hilarious gift that will have him in stitches? Indeed, he deserves a good laugh for all the love and sacrifices.
To win this fathers day, get a seriously hilarious gift that will have your father do a double-take even before unwrapping it.
We have prepared a list of 10 laugh-until-your-stomach-hurts gifts for this father's day. If you want something super hilarious and totally anonymous, prank him with 'The Original Used Thong Prank Envelope' that will first mortify him before he realizes that he has been pranked- in the most hilarious way possible!
The Original Used Thong Prank Envelope
It's impossible not to laugh after your father realizes that he has been pranked! No matter how humorless, conservative, or stoic you think your dad is, this prank will tickle his funny bone, and he won't be able to stop laughing. While he will be expecting an actually used pantie with embarrassment all over his face and thoughts running wild, he will be left in stitches once he discovers what's in this envelope. It holds nothing but a customized card with greetings and a message- probably wishing him the best Father's Day.
Farts are funny! Especially when they are unexpected. Get this 'fart in the box' for your dad and surprise him this father's day. He'll be eager and expecting to find a really cool gift in the box on such a special day. But instead, he'll be surprised by an 'I farted in this box' writing. Though his expectations will be disappointed, your dad will certainly be hooting with laughter. Better still, you can have a customized card, probably wishing him a happy father's day!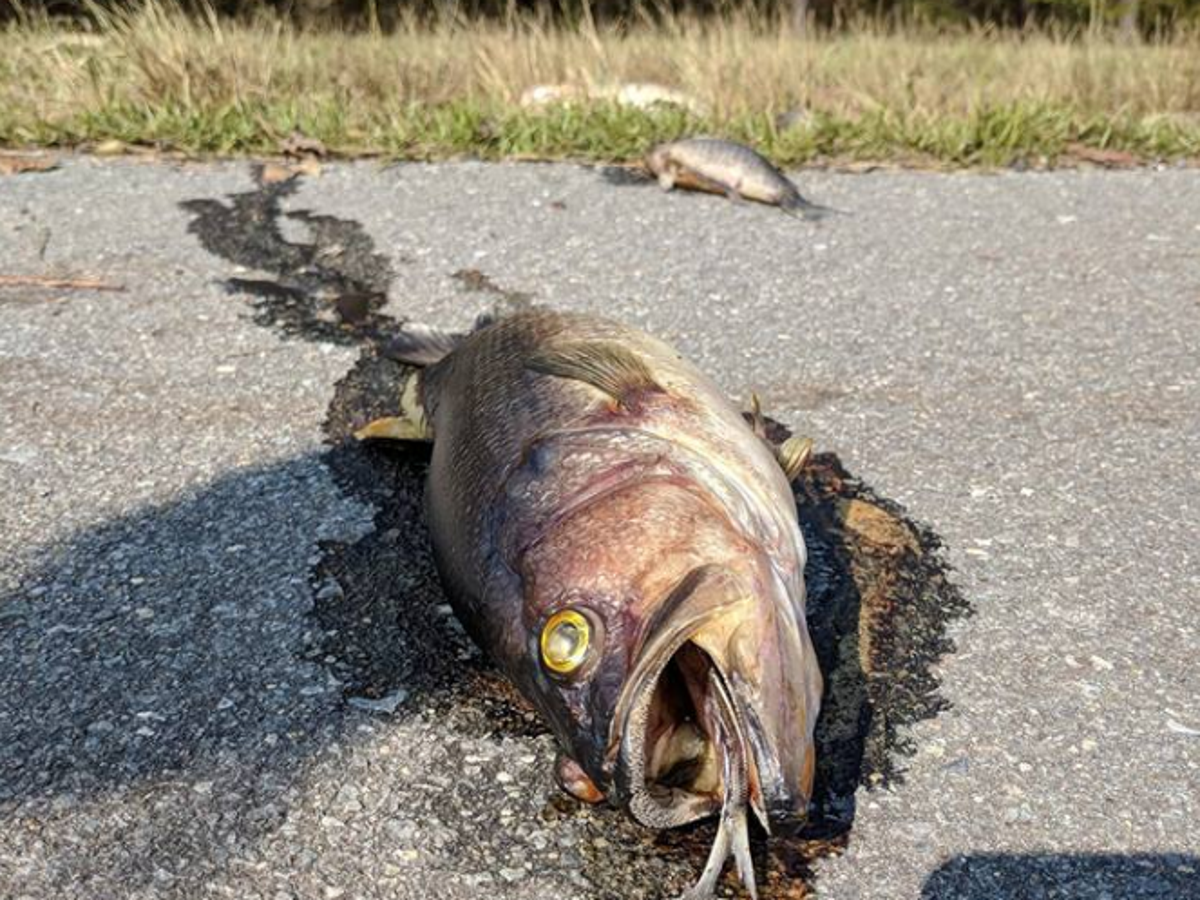 Did your dad piss you off recently? Maybe it's time for payback. Turn the tables down this father's day with a dead fish! Drive your message home with a nasty, smelly, and disgusting dead fish! What better way to have your father wrinkle his nose in extreme disgust. This hilarious prank can go along with a personalized card if you'd want to. And it's completely anonymous!
A simple yet highly hilarious gift that will first embarrass your dad before tickling his funny bone. The anal bleaching kit is sure to elicit a burst of thunderous laughter once your dad opens it. But you can't imagine the embarrassment on his face when the mailman will be handing him his anal bleaching kit! This is the ultimate funny yet rude gift your dad will ever receive on a father's day.
Ever thought of having a dick shipped to your dad anonymously? You can surprise him this fathers day with a chocolate dick and have the rest of the family in stitches. His reaction will be priceless the moment he opens the box to reveal a dick ready to be eaten! He will never know who sent him this dick.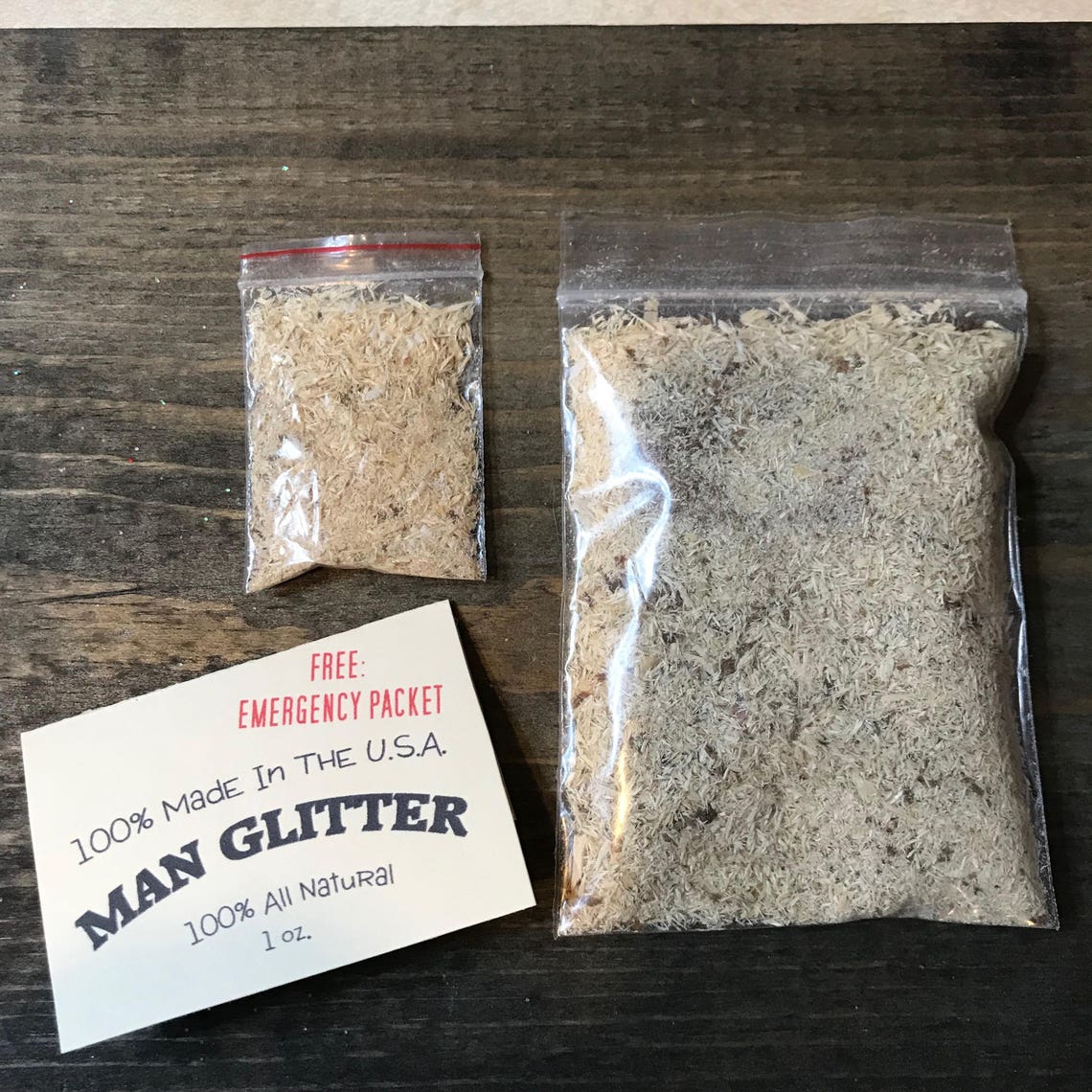 This little bag of Man Glitter (aka sawdust) makes the perfect and affordable joke gift for any manly man on your gift list. This is perfect for putting a smile on the face of the carpenter, woodworker, builder, hobbyist, tinkerer in your life! Do you know that guy who you think has everything? Wait till they see this! Man glitter makes for a hilarious stocking stuffer, white elephant gift, gag gift or something cute to give with a gift card!
Your father will want to hate this gift! But he won't help to laugh when he realizes it's a not-so-funny joke! This gag gift will come in handy if you want to pull some revenge on him. Does your dad have total dominion on the TV? Or maybe he intentionally embarrasses you? This gift is bittersweet at its best. And the best part is that he'll never know who sent it.
Startle your dad this father's day with a spider box. A spider walking out of a box is sure going to shock him before he realizes that it's a prank. The spider will try to bite him, and you can imagine how swiftly he'll try to save his dear hands. And if he hates spiders, you can't believe the fright! He'll undoubtedly have a good laugh at this practical joke!
This will especially be effective if your dad is single, or maybe he tends to think that his significant other is a little nagging. Grow the perfect girlfriend in just 72 hours! This hilarious and anonymous gift will have your dad in stitches. Wait until the waters her, and she begins to grow! Wait, what? Your dad won't believe this goofy gag! Who knows, maybe she'll actually grow into a full-size girlfriend!
If your dad has always bought lotto tickets with an expectation of winning but has never won- maybe you can give him his moment. It will only last for so long, but this prank will be worth all the laughter afterward. Allow him to scratch off the ticket and celebrate his 'life-changing moment' on fathers day. How cool! You'll want to come clean on your prank and break the news gently to your father.
Suppose laughter is the shortest distance between two people, and it's also the foundation of reconciliation; In that case, either of these laughter-inducing gifts is your ideal choice if you're looking to build a broken relationship this fathers day!